Searching for the ideal business signs company that can meet all of your needs can be difficult. Take it from us, not all graphic designers are created equal! Well, you don't have to look any further. Here's what makes Great Big Graphics the right choice for you:

We're Personally Invested
Running a business in rural Vermont certainly has its ups and downs, but living and working in a small town has its perks. We love getting to know our clients and becoming personally invested in their success. That also means that our door is always open. One of us will answer the phone when you call, and we'll know who you are. Unlike other companies that you call and then never hear back from, Great Big Graphics is the business signs company that is attuned to all of your needs. If we're capable of handling your job, then we'll take on it in a timely and professional manner. If we aren't, then we'll let you know that and usually even refer you to a supplier that can.
We're Affordable
We know what it's like to be a small business. Not only are we a small business ourselves, but we've also worked with thousands of others; so we understand how important it is to work within a set budget. Our pricing is fair and competitive for the graphic design services and business advertising products we turn out, and we ensure our clients' satisfaction.

We Stand Behind Our Work
As a business signs company that you can trust, we aren't going to sell you a product that we wouldn't buy ourselves; it's as simple as that. Every product we send out our door has been designed and fabricated specifically to help improve your business. When your business grows, ours grows with it, and so we put maximum effort behind every project we take on. If you are dissatisfied with our work in any way, we ask you to get in touch directly with us so that steps can be taken to right that wrong.

For us, this business is "hands-on." We're personally connected with your business advertising project throughout every stage of its development — from design to production — and we enjoy the meaningful relationships that are formed with our customers.


1-Year Limited Warranty
SIGNS: Sign materials will retain their appearance and quality for no less than one year. Fabrication components, such as paint seal, vinyl adhesion, and supplied hardware are within the scope of this warranty and will be covered. Installation at your location signs fallen due to wind/weather and vandalism will not be covered.
VEHICLES: Vinyl graphics printed and/or cut by Great Big Graphics, Inc. will retain their appearance, adhesion, and quality for no less than one year. Self-installation of provided graphics voids any warranty on the graphics' adhesion. Use of power-washers, high-friction car washes, and stiff-bristle brushes for cleaning voids the warranty entirely for all graphics, professionally or personally installed.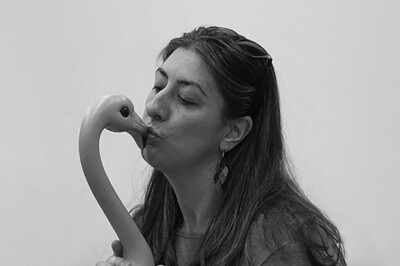 Nichole Loati
"Queen Bee"
Nichole took over Great Big Graphics in 2012. She owns this business signs company but also works daily as the primary sales-person, scheduler, marketer, purchaser, and bookkeeper. She knows the workday never really ends when you own a business, mainly because her workday still hasn't ended since it began in 2012. As a business owner, wife, mother of six, zookeeper, ringmaster, and homeowner, she's all too aware of the importance of offering convenience and a full-service experience to her clients. Nichole lives in Morristown with her hubby, the kids, some cats, a snake, and several chickens.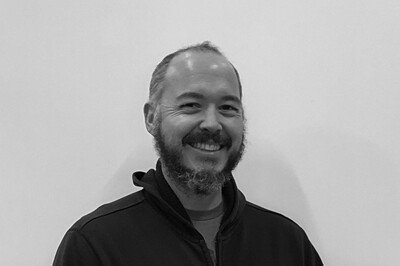 Kurt Loati
The Sign Guy AKA "Hubby"
Formerly of Morrisville Lumber fame, Kurt joined the GBG family in 2016. Now dubbed "The Sign Guy," Kurt injects his extensive knowledge of building and woodworking practices to greatly expand upon GBG's qualifications in the world of architectural signage. As a closet-nerd, he's also become quite skilled at running the shop's print room and various vinyl-work machines. Kurt's secondary job functions are to tell his wife to chill and to shmooze with local contractors. He's a 7th generation Vermonter (but who's counting?), and he was born and raised in Morrisville.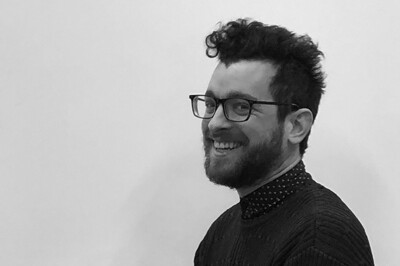 Ray Kania
Creative Genius
Ray's official job role is to design, but he's pretty talented at everything he does. Ray has a BFA in studio arts and over 10 years of design experience working with all manner of companies through GBG. Over the years, Ray has expanded his skills to include vehicle wrapping, sales, digging holes… pretty much whatever comes up. During off-hours, one can usually find Ray refinishing and customizing old tools he's purchased second-hand or creating random art pieces for his friends or family. Ray resides in Johnson with his cat, Kingsley, and originally hails from South Hero, VT.